Jofor Miniature Schnauzers

Welcome to Jofor Miniature Schnauzers website. My name is Joanne and I have been breeding quality Miniature Schnauzers for about 18 years in Michigan.  I  am a part time all breed dog groomer.

   I am an active breeder/exhibitor of AKC Champion show dogs as well as loving family companions.  I strive to produce sound (mentally and physically) dogs that will excell in the showring as well as in the family home.  I breed for quality NOT quantity.  I do not MASS PRODUCE puppies, breeding once per year...and sometimes not that often. I breed only for the 3 acceptable colors (Salt & Pepper, Black & Silver and Black) and breed Miniature Schnauzers specifically for the size set forth in the breed standard at 12 -14 inches. (NO toys , micro, etc..) All of my puppies are born in and raised in my home, NOT in a kennel. Correct conformation, health, and temperament are vitally important to me.

  I am a member in good standing of the: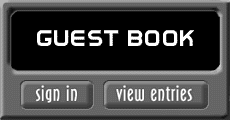 This page was last updated on: January 8, 2018
"It's not about the Quantity of Champions a Breeder Produces, but the Quality of each Champion"

"Selective dog breeding created the domesticated dog. Today it maintains that same breed you love. Responsible breeding is necessary, it maintains traits, ability, and temperaments you want in a dog."